Monochrome Blues
MonoBlues fan pack released!
---
Hey guys!
Thank you all so much for 350 downloads on my tiny jam game and all the positive feedback on here, Discord and Twitter. Now, almost a month after the initial release, I present to you:
The MonoBlues fan pack! (a.k.a. secret files vol. 1)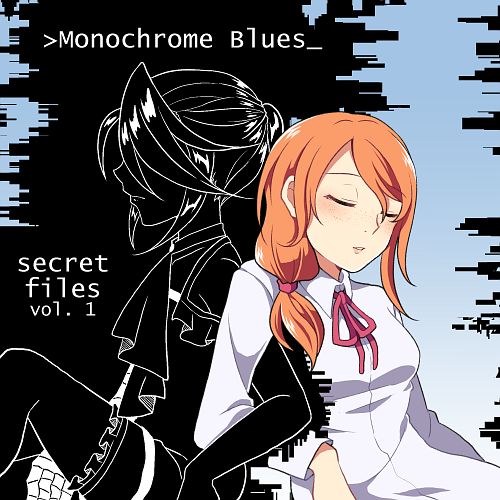 This is a little add-on for fans who would like to support my work and further installments in the series. (All that sequel bait at the end isn't for nothing!?)

The fan pack includes:
the original soundtrack:

opening and ending composed by Cryset Base
5 BGM tracks + 1 bonus BGM track composed by Noyemi K.

game assets (character art, UI art, the kids' drawings and their original sketches)
unused assets (character art, UI art)
around 8,000 words of behind-the-scenes commentary
a dialogue choice guide
assorted bonus art
It's priced at $3 minimum - anything beyond that is highly appreciated but not necessary.

The revenue is split as follows:
5% > itch.io cut
10% > Noyemi K. (composer)
10% > Cryset Base (composer)
75% > LIZM, handling taxes & savings for further projects
Again, thank you guys so much for all your support. I hope you enjoyed the game and this fan pack as well.
Hope to see you all again soon!

- LIZM

Files
Fan pack: OST, behind-the-scenes commentary, choices guide, (unused) assets
110 MB
Apr 27, 2019